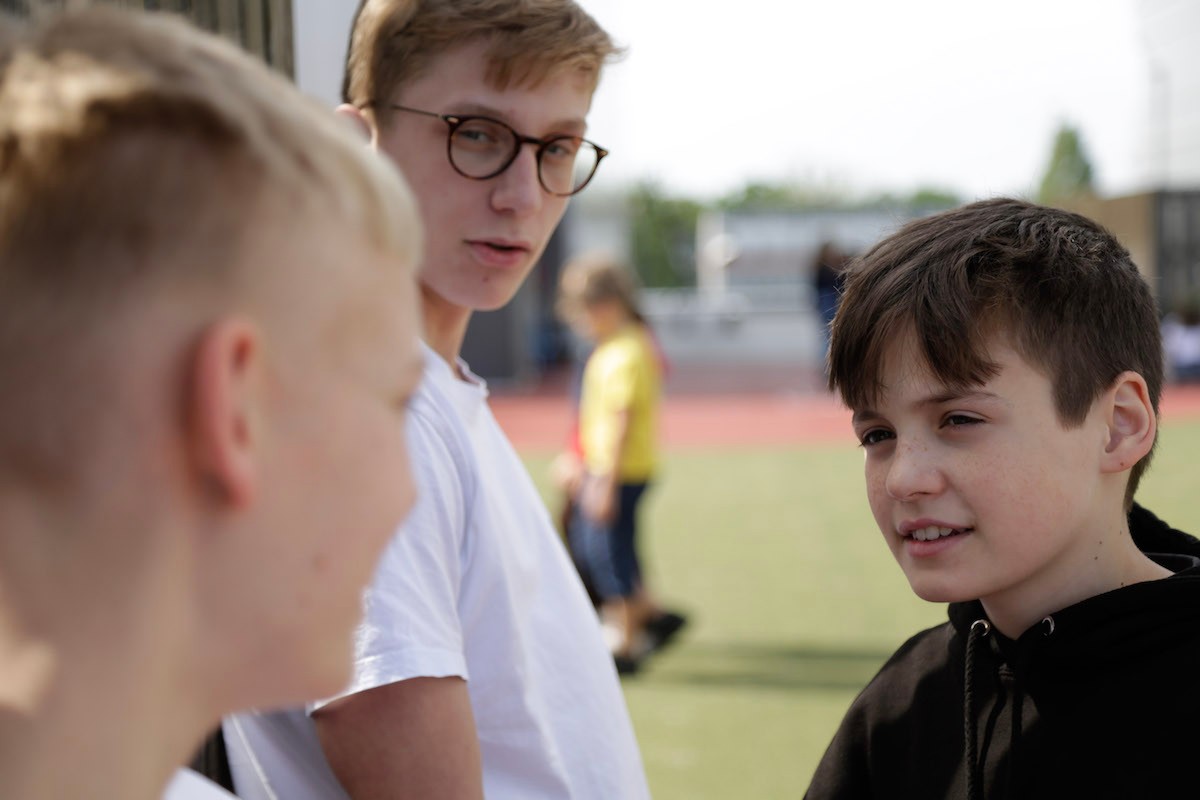 Middle School (Secondary I)
The time from 8:00 - 8:35 is a flexible individual learning time. This means that the learning partners decide independently whether they would like to participate or only come to school at the start of lessons at 08:45.
The day is regularly divided into individual teaching blocks, each of which lasts 60 minutes. Elective lessons take place jointly in the learning years 7 and 8 as well as 9 and 10.
Further individual learning time is available to the learning partners during or at the end of the day. During the time from 15.00-16.00 it is also possible to attend one of the many AGs offered. If a learning partner has graduated, he/she may also go home at 3:00 p.m. with the permission of the parents.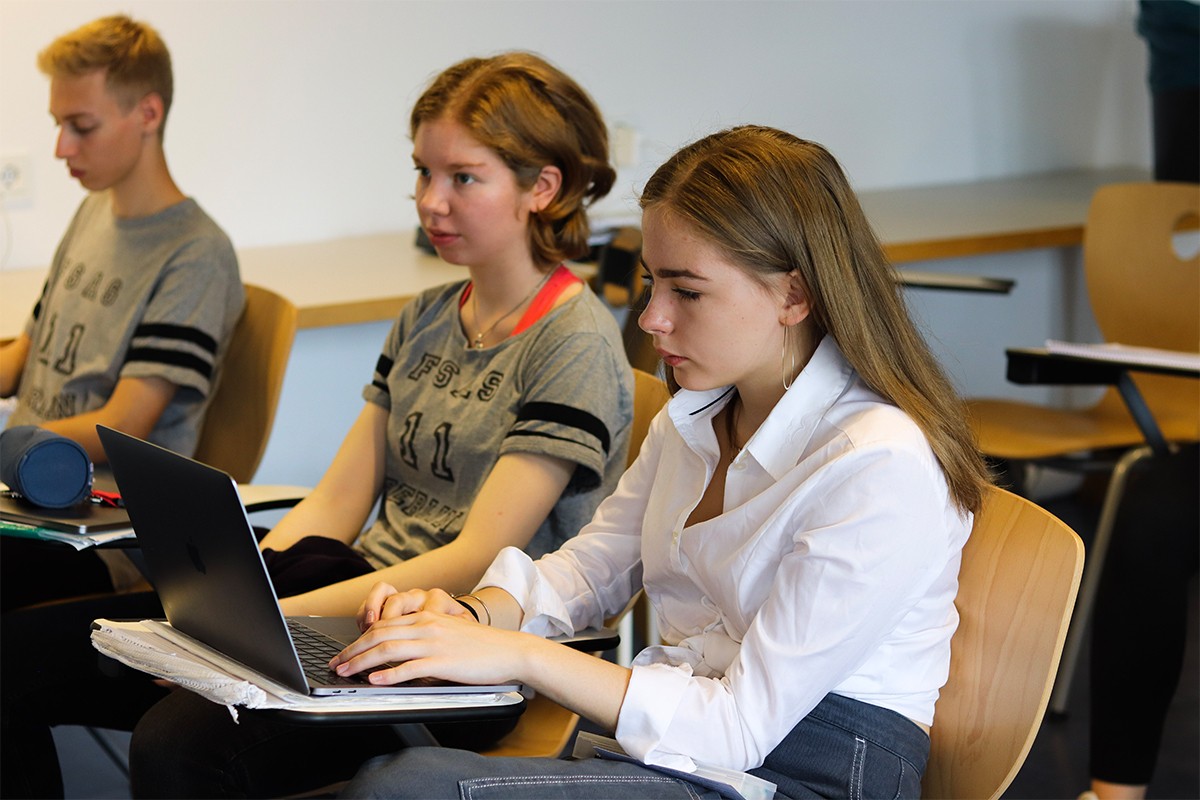 Upper school (secondary level II)
A teaching block usually lasts 60 minutes. Most courses take place between 08:45 and 16:00. A few courses begin as early as 07:40 and end after 16:00.
The free hours, which result from the individual course arrangement, can be used independently for exam preparation, work on projects or assignments for the various courses. Workstations in the learning studio are available for this purpose.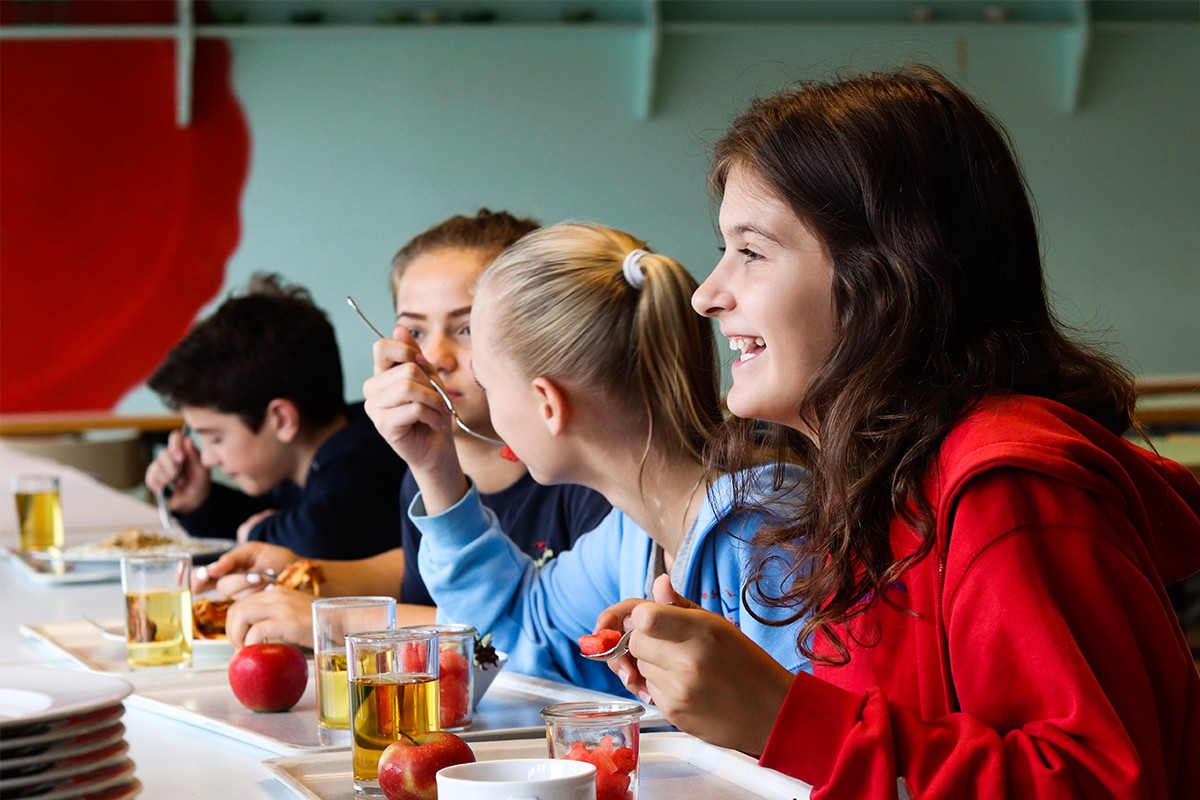 Lunch
During the lunch break, the learning partners eat lunch together with their learning group and a learning coach in the school cafeteria.
A variety of dishes are offered, including at least one vegetarian dish every day. There is also a salad bar and a fruit basket.
You can find the current menu here.
Freie Schule Anne-Sophie collects and processes the personal data provided in the form in order to process the requested inquiry for you. Please note the marking of the mandatory fields in the forms. The legal basis for this processing, of the mandatory data, is Art. 6 para. 1 lit. b DSGVO, implementation of a pre-contractual measure. The processing of data voluntarily provided by you is based on Art. 6 para. 1 lit. f DSGVO. According to this, processing is permissible that is necessary to protect our legitimate interests. Our legitimate interest is to be in contact with you, our customers, to improve our quality of advice and to be able to contact you more easily in case of possible queries. The collected data will be stored by us only as long as it is necessary to process your request as well as to contact you. After that they will be deleted.

Supplementary data protection information, in particular regarding your rights to information, correction, deletion, restriction of processing, objection and complaint, can be found in our Data Protection Statement.