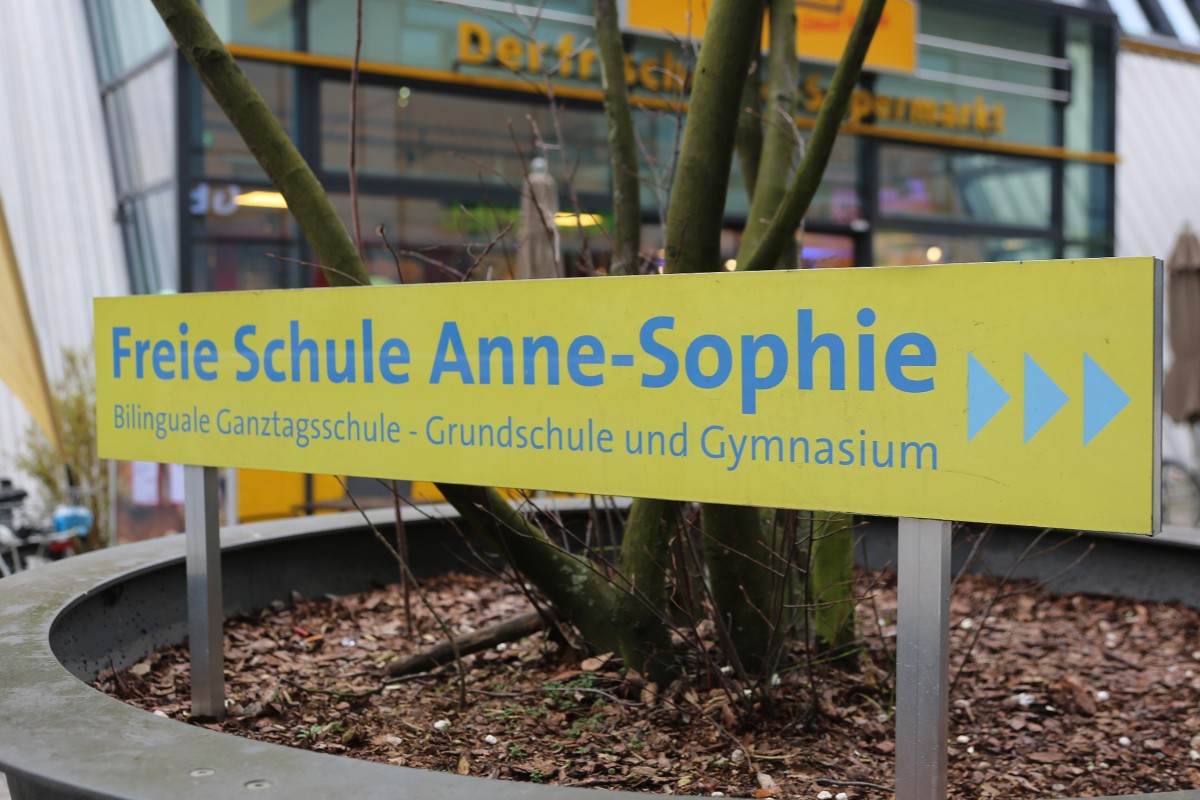 General information
All info appointments take place in the cafeteria on the 3rd floor of the school or virtually.
You can access the building via the elevators in the Zehlendorfer Welle Health Center. For virtual events you will receive the access data after your registration.
Info evening
During this evening session we will present our pedagogical concept in detail. The special features of the primary as well as the secondary level will be explained. Afterwards, we will take you on a tour of the primary and secondary learning houses.
Information afternoon
On this afternoon you can get to know the FSAS together with your students. After a short introduction to the pedagogical concept, we will take you to the different learning houses of the primary and secondary level.
The next information events
The information events start punctually at the specified time with a presentation. This will be followed by a guided tour of the school building.
Please register in advance (see address below) and let us know how many people will be attending.
New: 11.01.2023, 18:00: Primary & Secondary
07.02.2023, 18:00: Primary & Secondary
15.03.2023, 18:00: Primary & Secondary
20.04.2023, 18:00: Primary & Secondary
16.05.2023, 18:00: Primary & Secondary
05.06.2023, 18:00: Primary & Secondary
Freie Schule Anne-Sophie collects and processes the personal data provided in the form in order to process the requested inquiry for you. Please note the marking of the mandatory fields in the forms. The legal basis for this processing, of the mandatory data, is Art. 6 para. 1 lit. b DSGVO, implementation of a pre-contractual measure. The processing of data voluntarily provided by you is based on Art. 6 para. 1 lit. f DSGVO. According to this, processing is permissible that is necessary to protect our legitimate interests. Our legitimate interest is to be in contact with you, our customers, to improve our quality of advice and to be able to contact you more easily in case of possible queries. The collected data will be stored by us only as long as it is necessary to process your request as well as to contact you. After that they will be deleted.

Supplementary data protection information, in particular regarding your rights to information, correction, deletion, restriction of processing, objection and complaint, can be found in our Data Protection Statement.